Sights at the Niederrhein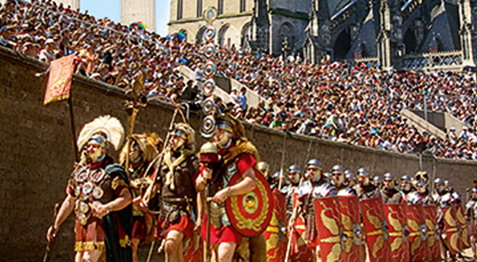 There is so much to see at the Niederrhein! Quaint little towns, vibrant cities, even an ancient Roman settlement, historic buildings, picturesque scenery, lakes, monuments, a place of pilgrimage, museums and a lot more. Find the major sights of the region on Niederrhein.de to help you plan your stay at the Niederrhein perfectly.
Sightseeing Niederrhein
Please note: Not every entry on this website is translated, so it may be possible to find German entries. Please excuse any mistake due to translation errors or current organisational changes.